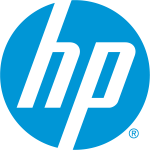 Lower Your Costs and Boost Your Productivity
Most businesses dedicate a great deal of time and energy into optimizing their print services. By allowing Resonant Technology Partners to manage your print services, you'll enjoy highly skilled professionals that ensure the flow of information through your business is productive, efficient, and cost-effective.
Gain a Thorough Understanding of Your Print Costs
Unfortunately, it's common for businesses to be unsure of the true cost associated to inefficient print services. Since up to 3% of your entire annual revenue may be dedicated to printing, an inefficient printing process is a significant issue that should not be swept under the rug.
If you trust Resonant Technology Partners with the management of your print services, you'll be able to control your printing costs and create a more effective process for both clients and end users. TotalPrint can reduce your print costs by:
Minimizing or completely eliminating the involvement of IT in issues related to printers
Reducing administrative costs significantly by cutting the number of processed invoices
Decreasing consumable supply inventory and waste
Cutting costly trip charges and equipment repairs
Consolidating equipment to eliminate pricey and useless devices
Implementing the correct print configurations for each job
Lowering color volume and the costs tied to it
Designing a systematic fleet
Improving office productivity
Ready to get started?
Contact us today for a complimentary consultation.