Technology Solutions That Drives Business Success
Resonant Technology Partners provides fast, fully-managed IT
solutions that drive and enable business growth
Rather than requiring you to sign a long-term contract, we keep your business by providing you with exceptional service.
We understand your business
We take the time to understand the ins and outs of your specific business so you can enjoy maximum technology ROI.
When it comes to hiring technicians, we are selective and only hire individuals who are certified, experienced, and know what it takes to meet your business needs.
Flat fee - no hidden costs
With our services, you can pay one predictable price and forget about expensive computer bills and technology issues.
What Our Customers Are Saying
Confidence and peace of mind
"Data protection is critical to many businesses, but especially as it relates to the financial industry. Resonants' backup and disaster recovery service coupled with their day-to-day management and support of our IT systems gives us the confidence and peace-of-mind needed to focus on our core business, our clients!"
Scott Harris
Operations Officer
S Harris Financial Group
Peace of mind from confidence, reliability & communication
"The true measure of value is not just having the confidence that our systems will work as intended but when we do have issues, having consistent, reliable and responsive support and communication, provides unmeasurable peace of mind not only to me and my staff but the entire organization."

Ken Anderson
Chief Financial Officer
Quintanilla Management Companies
Affordability and quick responses make an easy choice
"As a non-profit organization, we didn't think it was possible for us to afford the ability to have our IT infrastructure monitored and proactively serviced on a 24x7 basis. Resonant's all inclusive, "around the clock" service, coupled with their quick response times, made them an easy choice for all concerned."
Natalie Griffith
President and CEO
Habitat for Humanity of San Antonio
Download Our Free IT Policy Template and Protect Your Network
As a business owner, you realize the importance of having a documented Information Technology policy. It's essential to keep all of your employees vigilant and aligned. But where to start?
Resonant Technology Partners has assembled a FREE IT Policy template you can download instantly. The template covers:
Acceptable Use Policy: specifies what is permitted and what is prohibited.
Email Policy: reduce the risk of email-related security incidents with well-documented email guidelines.
Personal Communication Devices and Voicemail Policy: covers the use of company mobile devices, such as cell phones or tablets.
Internet Usage Policy: provides your employees guidelines of acceptable use of internet access.
Each policy can easily be customized for your company. IT policies not only addresses threats, it engages your employees and lets them know their indivudual and team responsibilities, thus saving time and resources.
We're Proud To Partner With Industry Leaders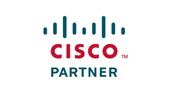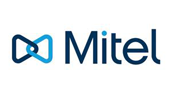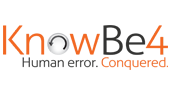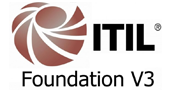 Resonant Technology Partners, LLC
16103 University Oak, Suite 100
San Antonio, Texas 78249